Eddy Alvarez has patrolled the edge of the Everglades, Redlands, Homestead area for the past 20 years, feeding abandoned dogs, cats, birds, etc on a daily basis. Eddy feeds at least 50 – 60 dogs on any given day. He has been doing this on his own, most of the time paying for vetting out of his own pocket and getting scraps from restaurants so the dogs would not go hungry.  It wasn't until about two years ago, that while Eddy was feeding the dogs a car stopped to ask what he was doing.  At that point Eddy explained to her that he would feed homeless, abandoned dogs daily. This person was Jennifer Bird from Fur Kids in Pennsylvania, and she helped Eddy get some exposure. Eddy does not have too many volunteers, but has managed to save thousands of dogs in the past years with the help of few trusted friends and supporters.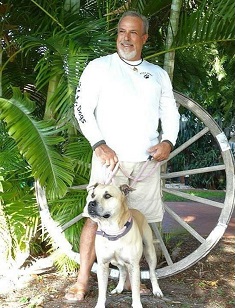 Communicate with Eddy's Dogs
Eddy's Dogs is a 501(C)3 nonprofit organization committed to the rescue and placement of unwanted or abandoned animals. Based in Florida, Eddy has helped hundreds of dogs by bringing them out of the dangerous areas in the Everglades, vetting, nurturing, rehabilitating and finding them loving forever homes. These are wonderful, loving animals that often only need love, compassion and a little understanding or training to make them an incredibly awesome family member and best friend. Because there are so many abandoned dogs in the Everglades, mostly big dogs, we are limited in how many can be brought in. Therefore, the small dogs, pregnant/with puppies or dogs that are hurt or in immediate danger are brought in first as they will not survive in the wild. Most of the dogs we take in are malnourished, ill, injured or been abused, so you can imagine vet expenses are quite expensive. Eddy tries to vet them himself by giving them de-wormer, flea and tick medication, etc. and trying to keep them as healthy as possible until it's their turn to be brought in.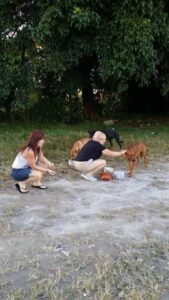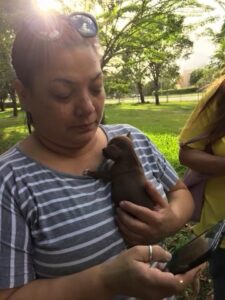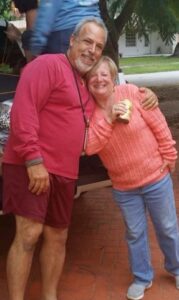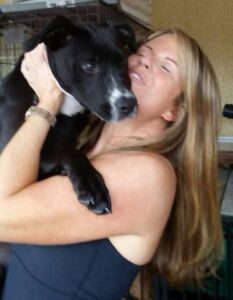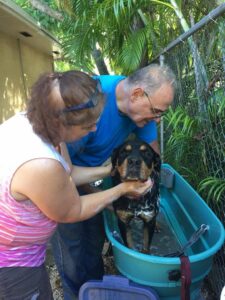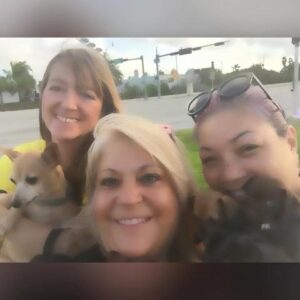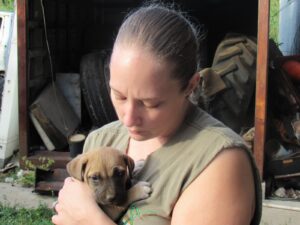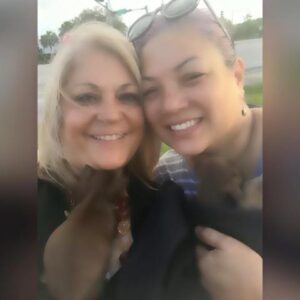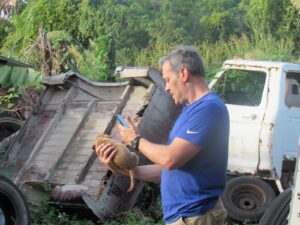 < Click on the sides to see more pictures >
Not all have a happy ending, but Eddy never gives up and never forgets about a dog. One of the hardest and saddest cases Eddy has had to deal with is a three-legged female he has not been able to rescue.  During a rescue attempt when he first saw this dog, she jumped in a canal and when she got to the other side she had her leg chewed off by an alligator, which is why she is three-legged.  She disappeared and Eddy thought she was dead.  About six months later he saw her again, three-legged now and with a litter of six puppies crossing the street…. right in front of Eddy all six of her puppies were hit and killed instantly by a garbage truck.  As Eddy watched in disbelief that this had just happened in front of him, she came back, got all six of her puppies and stayed with them for two days… then disappeared again.
She has been out there for about four years now and the closest Eddy has been able to get to her is about 100 yards. Eddy did see her again….left food out for her and he has not seen her again.  In the four years she's been out there she has lost about three litters.  Eddy has set up traps for her but she does not fall for them.  It's been four years and every few months she shows up…. Eddy never stops looking for her.  He will not give up on her but it's been hard knowing she's out there and what she has already gone through… but she is definitely a survivor!