EDDY'S DOGS IS A 501 (c) 3 NON PROFIT ORGANIZATION COMMITTED TO THE RESCUE AND PLACEMENT OF UNWANTED OR ABANDONED ANIMALS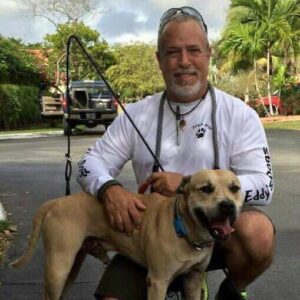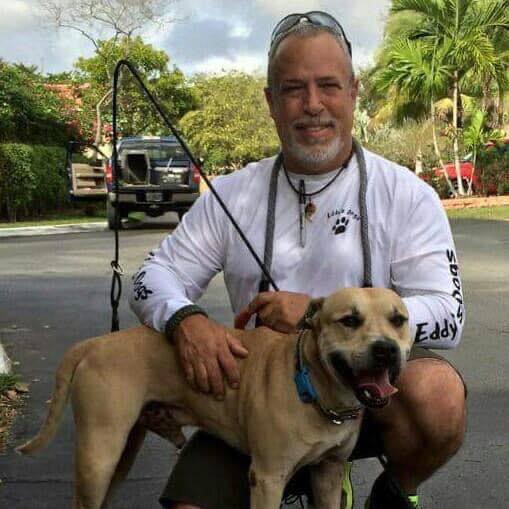 Get to know Eddy's story. Although he has always had a passion and special connection with animals, it was after Hurricane Andrew that Eddy started feeding and rescuing animals.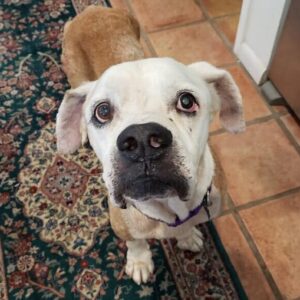 Fill these applications to adopt/surrender an animal. Find the Adoption Application and the Owner Surrender Form here.
Eddy's Dogs is a 501(c)3 nonprofit organization committed to the rescue and placement of unwanted or abandoned animals. We need animal lovers for assistance with feedings, foster care and transport.
All of Eddy's rescues are very special to him, but one rescue that Eddy always talks about is Tarzan. Eddy would go out to feed him at nights. For weeks he could never see him, but Eddy knew he was out there in the field, as he could see his eyes at night. Not knowing that Tarzan was injured, Eddy thought Tarzan was just afraid. Slowly in the course of about three weeks, Eddy started working his way towards him, finally being able to see him, and that's when he noticed Tarzan was injured. He had a broken leg, gashes all over, scars…. it was later that Eddy found out from nearby farmers that Tarzan had been hit by a car. They thought he had died, but he had been hiding in this field for over three weeks. Eddy was finally able to earn Tarzan's trust and rescue him. He is now living in a wonderful, loving home and his name is now Tank. If it wasn't for Eddy being out there and not giving up on Tarzan, he would not have survived.
"Save - Rescue - Protect - Speak For Them - Make A Difference"